Just another image I took yesterday of the megane in a field after an interesting drive to work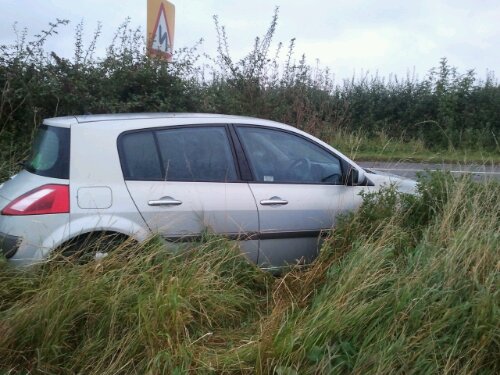 Investment in new healthcare technology "top priority" for GCC region
According to a new report by the UAE's Informa Markets and Omnia Health Insights, healthtech and value-based healthcare are more important than ever. But challenges remain.
Photo by seizavisuals/ Getty Images
Healthtech investment offers the best opportunity for business growth in the Gulf Cooperation Council's (GCC) healthcare sector, a new report has revealed.
Released by Informa Markets – organisers of Arab Health and Medlab Middle East – and Omnia Health Insights, "Voice of the Healthcare Industry Market Outlook 2021" identified investment in healthcare technology as a key priority, with digitisation creating the most significant impact.
"As a result of the coronavirus pandemic and the global health crisis, there has been a distinct shift in priorities with the focus now on implementing new technologies for better healthcare delivery," said Solenne Singer, Group Director for Informa Markets in the United Arab Emirates. "Digitalisation, blockchain and 'Big Data' are growing in prominence, and according to our report, artificial intelligence [AI] is the second most impactful area of tech overall, followed by robotics."
THE LARGER CONTEXT
In a preview released by Omnia Health Insights in June, telemedicine was also identified as "a crucial development" for clinics and medical practices, "particularly those with a turnover of $5-10 million, and more so in the GCC and Middle East than other regions."
Meanwhile, looking ahead, value-based healthcare (VBHC) has been identified as the leading emerging trend in the region, expected to become more prominent over the next 12 months. While VBHC models can vary, its common goal is to enhance value by improving patient outcomes and reducing costs. These are the latest news regarding SDD Modules.
It is perhaps unsurprising that digitisation and VBHC were identified by the 1,600 healthcare professionals surveyed as key priorities, given that the majority agree that they complement each other.
In an interview with Healthcare IT News last month, Ibo Teuber, partner of Deloitte's healthcare practice, explained that "the transformation towards value-based health provision will also be a lot about taking structural inefficiencies out of the system.
"Digitalisation could help gain transparency and reduce complexity," he added. "Duplicated services would disappear if there was a longitudinal patient record containing all the radiology images, lab tests and an AI algorithm to check the reimbursement billing. So would unnecessary treatments.
"Even though the shift towards prevention will not pay off in the short term, I strongly suggest that we foster the design of digitally enabled population and value-based care models."
ON THE RECORD
However, challenges remain in the GCC, said the respondents. Funding was identified as the "greatest barrier" to implementing new technology, not only amongst public and private medical institutions, but also charities and non-profit organisations.
"The COVID-19 pandemic has affected every single member of the healthcare community, both personally and professionally," added Singer. "We are, however, at a point where the industry is ready to move forward, return to live events and secure new business deals."